Here you will find all things Windows! From Tips & Tricks for VISTA to reviews of some of the greatest (and easiest to use) software on the planet. I've been using Windows 7 since it came out, and I have to say it is the best yet.
Keep an eye on the Latest Goodies page for links to the latest article updates and additions. Click the email button at the top of any page and drop me a note letting me know what you like and what you might like to see. You never know!
Hot Flashes!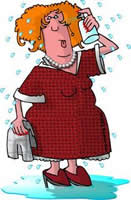 If you find yourself with a new Kindle Wireless Reading Device, drop me an email and I will share the sources I have found (including Amazon) where you can find FREE books!
Words of Wisdom...
Never let your computer get the best of you. It is, after all, only a machine.
And.... Make sure you get the best out of storing your data online by checking out the top cloud storage sites on the web. Remember... you can always replace that computer, but you can never replace those personal files you created!